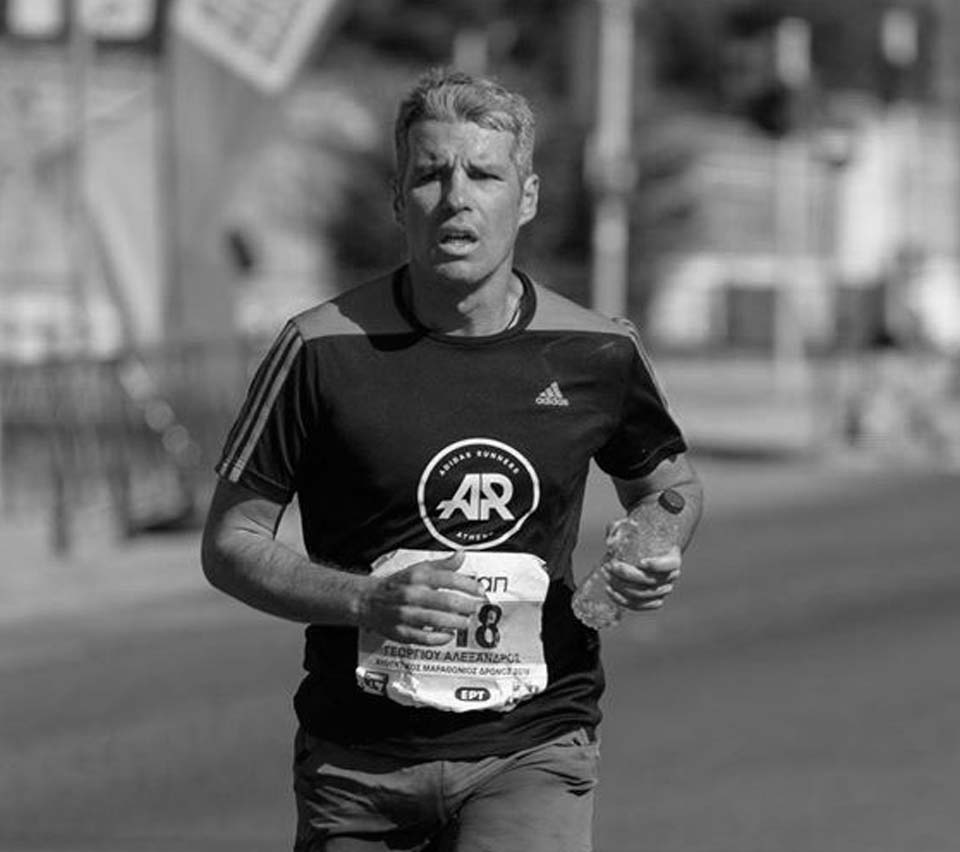 Alexandros Georgiou
Athlete and husband of Katerina
A few words about Alexandros
He was born on May 2, 1981 in Ioannina, Greece.
In the summer of 1987 his family moved to Keratea, where he still lives with his son Philip.
He graduated from Keratea High School and continued his studies at the Department of Physical Education and Sport Science at the Democritus University of Thrace in Komotini. He has been working as a Physical Education teacher for 12 years in a private primary school. Also, as a track coach he trains students who aim to enter Universities or Armed Forces Academies.
From a young age he was involved in sports and used to be a football player for Keravnos Kerateas, Atromitos Paradimis (EPS Thrace) and PAO Kalyvion.
At the same time he has been involved in long-distance running. Running made him realize that it is what fullfils him both as a man and an athlete, so he has devoted himself entirely to it.
He has taken part and finished in many ultra marathon races, marathons, road and mountain races (Spartathlon 2013, Dolichos 2016, VFUT Paranesti 2009 and 2015, Euchidios Athlos, Olympus Marathon etc.).
He has also been involved in traditional dances, achieving to become a dancer at the Dora Stratos Traditional Dance Theater.